Aesthera Lasers
Aesthera, the most trusted name in Aesthetic Lasers
USED, CERTIFIED & WARRANTED!
Derma Laser Aesthetics Pakistan is a proud provider of pre-owned Candela Laser machines, providing the most advanced solutions for a wide range of medical and aesthetic applications.

100% Certified Aesthetic Lasers
Aesthetic laser machines certified and warranted by our in-house technicians

Flexible Payment Plans
We have extremely flexible payment plan for our customers which meet your pocket

Strict Refurbishment Process
All laser devises are refurbished to our strict Certified Refurbishment Process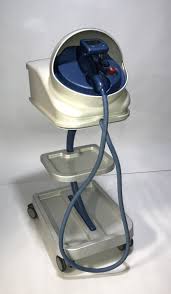 The Aesthera Corporation, based on Pleasanton, California, manufactures a variety of cosmetic lasers, including the Aesthera Isolaz Pro laser, Aesthera Isolaz laser and Aesthera PPx laser. Their cosmetic lasers feature the exclusive photopneumatic technology that has proven to be very effective for acne treatment, skin rejuvenation and laser hair removal. Even though Aesthera is a relatively new company compared to other manufacturers like Alma, Candela, CoolTouch and Cutera, they have grabbed a significant market share and their cosmetic lasers are sold and used around the world. UsedCosmetic.com stocks the full line of Aesthera cosmetic lasers, and we sell them for prices that are up to 50% off the cost of new Aesthera lasers.
 In addition to offering the lowest prices on refurbished Aesthera cosmetic laser systems, we provide a 100% satisfaction guarantee with every Aesthera laser we sell. Our refurbished cosmetic equipment goes through an extensive reconditioning process that includes a full inspection and test to make sure that it meets or exceeds the factory specifications set by Aesthera. We also provide fast, insured shipping so that you can have your Aesthera laser system up and running in no time.
The Aesthera Laser holds an acclaimed reputation as an effective cosmetic laser for acne treatments. In fact, this laser is often a fixture in many health practices, medical spas, and dermatology offices around the world. Treatments from the Aesthera Isolaz Pro are quick, easy, and painless, and many patients report tighter and more radiant skin after an Isolaz treatment.
The vacuum helps loosen and extract blackheads, dirt, and excess oil from the skin.
The laser destroys the acne-causing bacteria while helping resolve sun damaged skin, uneven skin tones, and facial redness.
Patients can also expect significantly reduced acne spots, reduced pore size appearance, and improved skin texture.
In addition to its acne and acne scars treatments, the Aesthera Isolaz Pro Laser is ideal for a number of medical and cosmetic treatments, including but not limited to:
Laser hair removal
Skin rejuvenation
Skin resurfacing
Vascular lesion removal
Pigmented lesion removal
The powerful and pain-free treatments from this laser treatment system also reduce treatment times, often requiring around 15 minutes for a full face profusion treatment. And for optimal results, patients require an average of about five treatments. This means that patients can even visit on their lunch breaks and, because this laser doesn't cause light sensitivity, they can go about the rest of their day with virtually zero adverse side-effects.
Laser Products by Aesthera:
1. Aesthera Isolaz Pro Laser
With a unique combination of both light and topical delivery, the Aesthera Isolaz Pro laser system is a versatile system for the treatment of acne, hair removal, skin rejuvenation and more. It offers a swivel touch screen display that will help an operator treat patients faster and more efficiently.
2. Aesthera PPx+ Laser

Featuring the unique Photopneumatic Technology, the Aesthera PPx+ laser system is as versatile as it is powerful. This model offers an exceptional array of safety and comfort features and it produces impressive results that are virtually pain-free.
Isolaz Pro Laser by Aesthera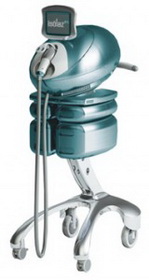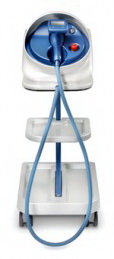 Let's Talk!
Have questions, want to purchase, need quote, then Contact us.