Quanta Lasers
Quanta, the most trusted name in Aesthetic Lasers
USED, CERTIFIED & WARRANTED!
Derma Laser Aesthetics Pakistan is a proud provider of pre-owned Candela Laser machines, providing the most advanced solutions for a wide range of medical and aesthetic applications.

100% Certified Aesthetic Lasers
Aesthetic laser machines certified and warranted by our in-house technicians

Flexible Payment Plans
We have extremely flexible payment plan for our customers which meet your pocket

Strict Refurbishment Process
All laser devises are refurbished to our strict Certified Refurbishment Process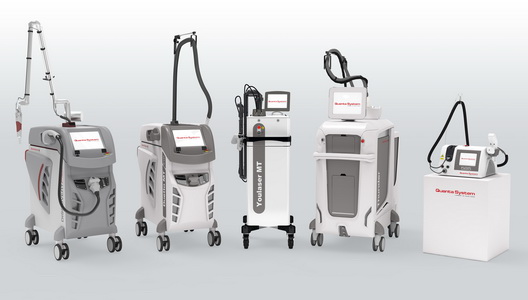 Quanta is an incredibly creative company, constantly finding new applications for their laser systems, which they have been building since 1985. An Italian company, its products are now marketed in over 30 countries.
While many of their products are developed for the medical aesthetics industry, marketed by their Quanta Aesthetic Lasers branch, their vision is by no means limited to that field. Their lasers are used by De Beers to cut the diamonds they sell, and will soon see action on another planet, when a joint mission between NASA and the European Space Agency carries Quanta laser systems to the surface of Mars in 2016.
They also are heavily involved in the restoration of art and architecture. Their systems have been used to clean marble statues at the Ducal Palace in Venice and architectural elements of the Leaning Tower of Pisa, and are used to restore priceless artwork by the Metropolitan Museum in New York City. In 2008, Quanta donated one of their systems–the Thunder ART–to the Holy See's Vatican Museum, for the purpose of restoring many of their works.
Quanta System is an important player in the worldwide laser technology market, specializing in 3 scientific fields: Surgery, Aesthetics and Art. Quanta System was born in 1985 as a spin-off of CISE, one of the biggest research centers in laser and optics in the world.
Founded in 1985 in Milan, Italy, Quanta has earned an international reputation for building high performance, state of the art laser systems that are used in a wide array of industrial, scientific and aesthetic applications in over 130 countries around the globe.
Italian craftsmanship is considered to be some of the finest in the world. The culture of Italy is renowned for beautiful art, automobiles, architecture and fashion. The Quanta family of lasers is made in this same tradition. Every Quanta laser is handcrafted by Italian engineers, offering the most advanced technology available in the marketplace and providing unmatched efficacy and performance in each laser built.
Products by Quanta:
1. QUANTA Q PLUS C
Only device on the market to offer 3 true laser wavelengths
The Q-Plus Series of tattoo removal devices sets the standard by which all other devices are measured. It is the only device on the market to offer 3 true laser wavelengths including the 694nm Ruby to treat the difficult green and blue inks.
Optibeam technology offers a flat topped, square spot and homogenizing optics to equally distribute energy across the beam, providing more efficient laser treatment.
The Quanta Q Plus C is the only device on the market to offer 3 true laser wavelengths including the 694 nm Q-Switched Ruby laser, the Q-Switched Nd:YAG 1064 nm laser and the Q-Switched Nd:YAG 532 nm laser. The wavelengths are pulsed individually and cannot be fired simultaneously. These wavelengths are absorbed by natural chromophores, like melanin, hemoglobin and water and by exogen pigments like tattoo ink. They are indicated for tattoo removal. The 1064nm is suggested for dark blue and black ink and the 532nm is suggested for red, orange, yellow, and purple ink.
2. EVO FAMILY
EVO Family system is based on Alexandrite and Nd:YAG lasers, 755 nm and 1064 nm, in single or combined emissions. Duetto MT can meet the necessities of every patient by tailoring the treatments in every detail.
Big spot sizes, wide range of pulse widths and fast repetition rate together with the exclusive possibility to set the proportion between Alexandrite and Nd:YAG lasers through the Mixed Technology, make this device one of the most advanced and flexible laser in Aesthetics and Dermatology field especially for the Hair Removal, Vascular and Skin Rejuvenation treatments.
The TWAIN optional handpieces can be installed at any time on the field and can expand the range of applications even more.
3. LIGHT 4V
This Clinic in a System® delivers strong clinical results and strong financial returns.
The Light Series of devices are flexible, comprehensive, and upgradeable. This Clinic in a System® delivers strong clinical resultsand strong financial returns. The Light Series is one of the most versatile aesthetic devices on the market today.
The right wavelength for each application: Long Pulse 755nm & 1064nm, Short Pulse 1064nm, KTP 532nm.
Optional IPL Hand piece: Six filter IPL System (400nm, 550nm, 570nm, 590nm, 625nm, 650nm)
1-minute warm-up time, Quick Treatments with large spot size and fast repetition rate
Additional Features:
Variable Pulse duration, Treatment versatility: Hair reduction, vascular & benign pigmented lesions, acne scars, and wrinkles. Cost effective ownership with no annoying consumable costs, Low maintenance, reasonable service contracts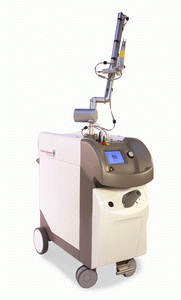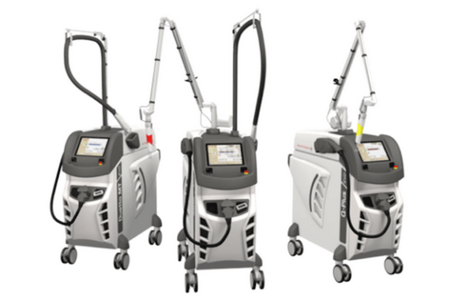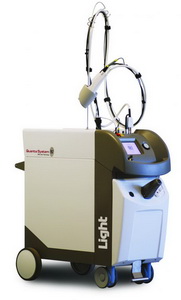 Let's Talk!
Have questions, want to purchase, need quote, then Contact us.