Alma Lasers
Alma, the most trusted name in Aesthetic Lasers
USED, CERTIFIED & WARRANTED!
Derma Laser Aesthetics Pakistan is a proud provider of pre-owned Candela Laser machines, providing the most advanced solutions for a wide range of medical and aesthetic applications.

100% Certified Aesthetic Lasers
Aesthetic laser machines certified and warranted by our in-house technicians

Flexible Payment Plans
We have extremely flexible payment plan for our customers which meet your pocket

Strict Refurbishment Process
All laser devises are refurbished to our strict Certified Refurbishment Process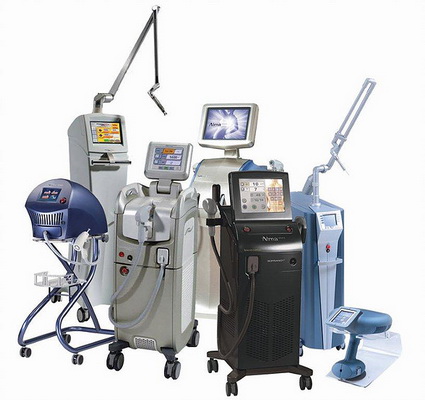 Alma Lasers has been a global leader in light-based and laser equipment for medical, cosmetic and aesthetic treatments for more than 25 years.
If you are an aesthetic medical professional, you are already familiar with Alma Lasers' line of innovative energy based aesthetic devices. But what you may not know is that now, through Derma Lasers, you can get the same Alma lasers you've become accustomed to using at a fraction of the price.
Buy with confidence. When you purchase from Derma Laser, you are working with a company dedicated to offering the finest post-sale support in the cosmetic laser resale industry, providing a nation-wide network of certified service providers – many trained by the manufacturers of the lasers themselves – a best-in-class Certified Refurbishment process, and a 30-day warranty on all equipment.
Derma Lasers offers a growing selection of used aesthetic lasers and refurbished aesthetic equipment from our certified pre-owned inventory of Alma laser products. With our extensive inventory of used Alma laser systems, Derma Lasers is able to provide high quality energy based devices to the aesthetic marketplace – empowering your practice to offer safe, effective and profitable aesthetic treatments to your patients.
We currently deal in the full range of Alma Lasers' products for non-invasive procedures such as hair removal, acne treatment, fractionated ablative skin resurfacing, pigmented lesions, tattoo removal, vascular lesions, and leg vein treatments.
Derma Lasers is proud to offer the most complete, comprehensive selection of refurbished Alma lasers available, including all the popular Alma laser model
Alma is know for Wide Range of Medical & Aesthetic Treatments
Many people select Alma lasers, and this is especially true on an international level. Founded more than 25 years ago, Alma has a reputation for being durable, so it is often selected for a refurbished laser.
Alma Lasers is considered to be an innovator in lasers for both medical and aesthetic purposes.
Their lasers work for the following applications:
Hair removal
Acne
Skin rejuvenation
Pigmented lesions
Fractional ablative skin resurfacing
Leg veins
Vascular lesions
Since Alma machines take multiple hand pieces, there are many treatment options available. Alma machines are made in Israel and then shipped to Illinois for distributed.
Pros & Cons:
Pro: The laser diode is very fast and can handle a large area in a short time
Pro: Alma Lasers is considered to be an innovator in lasers for both medical and aesthetic purposes.
Pro: Since Alma machines take multiple hand pieces, there are many treatment options available.
Con: Alma is more costly than other lasers
Con: There is a big problem with the laser diode in the Alma Soprano. If you buy this machine used, you'll find that it is Con: impossible to find quality diodes on the second hand market but from Derma Lasers we assure you with quality.
Products by Alma:
1. Harmony Elite:
Laser & Light Technology
First, I carry the Harmony Elite, which is a versatile laser that can offer 60+ treatments. It comes with a variety of hand pieces. It isn't necessary to purchase them all with the machine as more can be added later. It's a customizable product, which can be used for everything from acne clearing, pigment restoration and skin rejuvenation to hair removal.
2. Accent XL:
RF Technology
This Alma laser combines two radio frequencies: bipolar and unipolar.  The heat this laser creates can penetrate tissue. You won't need local or topical anesthesia with the Accent XL.  With the Accent XL, you can offer your patients skin tightening, wrinkle reduction and body contouring.
3. Soprano ICE Platinum
It has the power of three with trio clustered diode laser technology for hair removal. 3 combined wavelengths covering the  optimal treatment spectrum. Virtually painless. Proven safety record for all skin types, even tanned skin
4. Soprano ICE

It has the Complete Solution for Laser Hair Removal. Virtually Painless, Proven Safety Record and for all Skin Types Even Tanned Skin. Full Coverage Rate.
5. Harmony XL Pro

It is the best on the Next Generation Complete multi-Application Platform. Clinically Proven in Extensive Clinical Studies with Over 65 FDA-cleared Indications. Extendible and Upgradeable
Plug & Play Software and No Disposables.
6. Accent-Prime

It is an advanced workstation for body contouring and skin tightening. Significantly reduced treatment time Combined technologies for enhanced,  lasting results. Clinically proven, Fast, easy to use technology. No disposables.
7. Thermolift

It is ann Advanced Workstation for Skin Tightening, Body Contouring & Aesthetic Enhancement. With focused treatment at Multiple Depths. Safe and Effective for All Skin Types. Combined Technologies for Optimal Results. Comfortable Treatments. No Downtime.
8. Legato II

It is the Total Scar Solution. Combined technologies for optimal results. Clinically proven treatment solution. Quick treatment, with minimal downtime, minimal side effects and suitable for all skin types.
9. Pixel CO2

Fractional Ablative CO2 Laser with widest Array of Handpieces. It is world's most advanced scanner which does the Fastest Treatment.
10. ALMA-Q

Maximum Power Triple Mode. Combined Q-switch, Long Pulse and Quasi-LP Nd:YAG laser platform–Double Pulse Technology. Fractional Delivery, Unique Depth Control Capabilities. Safe & Effective
11. PICO CLEAR

Presents a new era in deep pigments shattering, offering optimal results for the removal of colorful tattoos and benign pigmented lesions with just few treatments. High peak power. Shortest picosecond laser
Various wavelengths. Versatile treatments
12. SINON II

The Q-switched Ruby Laser Advantage for Pigmented Lesions and Multi-color Tattoos Q-Switched Ruby Laser System with 694  nm Wavelength. 20 nsec Short Pulses for Effective Treatments with Low Fluence
Suitable for Challenging Colors. Fast, Reliable and Gentle.
13. BURANE II
The Universal Er: YAG Laser System. Ideal System for Classical Ablative Applications
Optimal Skin Resurfacing, Skin Rejuvenation and Smoothing of Scars. Precision with Six Spot Sizes. Fast Treatment, Exceptionally Versatile, Minimal Side Effects.
14. ARION

The High-End Alexandrite Laser Hair Removal Solution. Optimal Wavelength for Hair Removal. Effective With High Peak Power and High Pulse Repetition Rates
Versatile Treats a Wide Range of Indications. Safe with "Burst Mode" for Extra Skin Protection. Plug & Play Technology.
15. IDAS

Green Light for Mobile Laser Power. LBO Laser System with 532 nm Wavelength
Vascular Indications and Pigmented Skin Changes. 8W Power for Effective Treatments. Robust Technology with Transportation Allowance.
16. EXCIMER 308

Monochromatic UVB Therapy for Psoriasis and Vitiligo. Clinically-Proven in Multiple Studies. Focused Treatment, Compact, Portable System and Easy to Use Cost-Effective Excimer Technology.
17. FemiLift
The Leading Solution for optimal feminine wellness at any age. Minimally invasive, Immediate results. Outpatient treatment CO2 technology: Clinically proven
Optimal for collagen remodeling
Safe, easy & effective.
18. LipoLife
The complete, solution for liposuction, skin tightening and fat grafting. Innovative, Integrated Technologies for Optimal Clinical Results. High Fat Vitality for Successful Grafting. Compact, Portable, All-In-One System. High ROI, Out-patient solution
19. VascuLife

MEndovenous Laser procedures with an advanced fiber pullback system. Time-saving adjustable pullback speeds
Automatic "Pull & Cool" model
Robust pullback mechanism: Actively overcomes vein locking. Vein collapse protection: Cost savings: Compatible with the standard grey 'Venflon' accessory
20. ENTelligence

Hypopharynx, Larynx & Trachea
Oral cavity and Oropharynx. Nasal cavity & Nasopharynx. External, Middle & Inner Ear
Head & Neck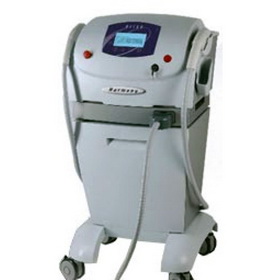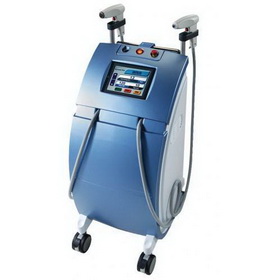 Soprano ICE Platinum by Alma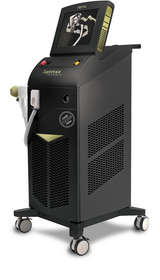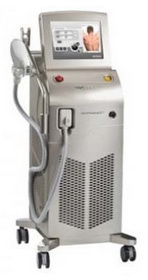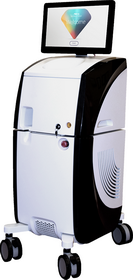 Let's Talk!
Have questions, want to purchase, need quote, then Contact us.