Cutera Lasers
Cutera, the most trusted name in Aesthetic Lasers
USED, CERTIFIED & WARRANTED!
Derma Laser Aesthetics Pakistan is a proud provider of pre-owned Fotona Laser machines, providing the most advanced solutions for a wide range of medical and aesthetic applications.

100% Certified Aesthetic Lasers
Aesthetic laser machines certified and warranted by our in-house technicians

Flexible Payment Plans
We have extremely flexible payment plan for our customers which meet your pocket

Strict Refurbishment Process
All laser devises are refurbished to our strict Certified Refurbishment Process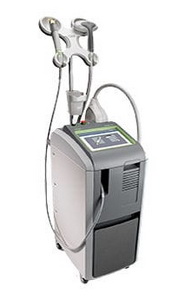 Cutera is a laser company based in San Francisco and founded in 1998. Cutera built a name for itself years ago, as its engineers pioneered the YAG laser and CO2. These are respected and widely used technologies to this day. Further, Cutera was the first FDA approved laser brand.
The XEO, in particular, is very customizable. That means that there are lots of configuration options to benefit patients.
Cutera lasers work for the following applications:
Hair removal (works on tan skin)
Fractional and ablative resurfacing
Vascular treatments
Cutera Laser Genesis procedure utilizes non-invasive laser technology to safely, naturally and effectively treat fine line wrinkles, diffuse redness and scars. You can expect to see consistent results after each treatment. Treatments can be performed in a relaxed, comfortable manner without the use of topical anesthetics or gel.
Professionals who are looking to treat clients with both light and dark skin will appreciate that feature of the Cutera machines
Cutera is a publicly traded company that has been manufacturing cosmetic laser systems for nearly 15 years. The company's lasers are used in more than 40 countries around the world and they continue to lead the industry with new advances and technologies. Cutera's three main platforms are the Cutera CoolGlide laser, Cutera Solera laser and Cutera Xeo laser, plus they manufacture a wide variety of devices and attachments that can be used for almost any cosmetic application. Cutera is also one of the leading companies for IPL therapy equipment. UsedCosmetic.com has the lowest prices on pre-owned Cutera cosmetic equipment and we carry a full inventory of their machines.
Even though Cutera has a strong reputation for reliability and performance, that doesn't mean you want to buy a used Cutera laser from just anyone. That's why it makes so much sense to buy from UsedCosmetic.com, where you not only get low prices but also the security of a 100% satisfaction guarantee. We are able to offer such a strong guarantee because every refurbished Cutera system we sell has been through an extensive reconditioning process that includes a complete test and inspection to make sure it meets the factory specifications set by Cutera. We can help you save up to 50% off the price of a new Cutera cosmetic system.
The Cutera line of aesthetic lasers can be used for everything from hair removal to vascular treatments to non-ablative skin resurfacing. Cutera also offers fractional lasers. To help you compare Cutera models, we offer a complete description of each. After you decide on the right model, just contact us for the lowest price quote on a Cutera system. And if you need some help determining which model is best suited for your needs, we would be happy to provide additional information.
Laser Products of Cutera:
1. Cutera CoolGlide
We carry the CoolGlide (1064 Nd:YAG) platform, and many people are interested to learn that this is the first laser cleared by the FDA for permanent hair reduction in all skin types. The CoolGlide also offers PowerFlex, ™which is a patented technology said to speed up treatments. This machine can handle hair removal on a variety of skin types as well as skin rejuvenation and vascular treatments.
2. Cutera XEO
Cutera's XEO platform offers epidermal temperature regulation and a self-contained cooling system. It also features a few different hand piece options including Pearl, Pearl Fractional, CoolGlide, Excel, Limelight, Laser Genesis, Prowave, AcuTip and Titan. The machine will handle not only laser hair removal, but also vascular therapies, skin tightening and rejuvenation.
3. Solera Opus
The Solera Platform is a compact, high-powered system which offers practitioners the most popular and fastest-growing aesthetic applications – skin fitness and hair removal.
The compact and affordable Solera Opus delivers the technological breakthroughs of Intelligent Pulsed Light using the LimeLight for benign pigmented lesions, ProWave 770™ for hair removal and the AcuTip 500™ for superficial telangiectasia.
4. LimeLight
A versatile and powerful device for treating vascular and benign pigmented lesions.
Three distinct pre-set programs (520-1100 nm) provide excellent hemoglobin and melanin absorption for uniform treatments and ease of use.
Clinical versatility permits treatment of multiple indications, including both low and high contrast pigmentation.
Features such as the industry's fastest treatment speed and adjustable temperature control provide clinical versatility.
Only company with real-time calibration; this ensures accurate and consistent power output during treatment for reproducible results and patient safety.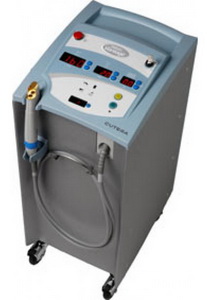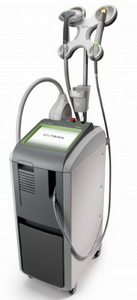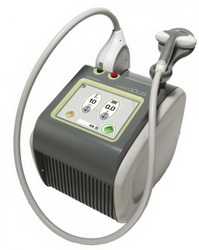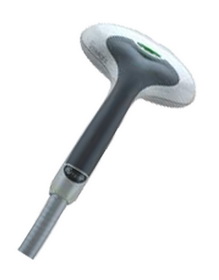 Let's Talk!
Have questions, want to purchase, need quote, then Contact us