Maintenance & Repair
We are industry trained, extremely knowledgeable and experts on almost all top aesthetic laser brands
RELIABLE LASER REPAIR SERVICES

!
Derma Laser Aesthetics Pakistan is your reliable laser repair service partner, we can help you get your laser or hand-piece back in service as fast as possible. We carry only OEM laser parts in our inventory; everything from high voltage power supply parts to fibers.

100% Genuine Lasers Parts
Aesthetic laser machines parts are 100 percent Guaranteed Genuine

Highly Trained Staff
We have extremely trained and highly knowledgeable team who do repair work 

Vast Experience with Top Brands
We have a extensive hand on experience of almost all top brand's laser devises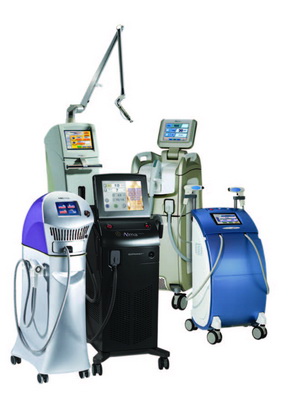 Get your free repair quote today!
Call us at +92-42-35468562
Or email pictures of the error codes you are receiving on your machine to info@dermalasers.pk
_____________________________________________________________________
Cosmetic hand pieces frequently wear out due to excessive pulse shots, lack of power efficiency, error codes that the machines illustrate on the screen, etc.
Some frequent errors found on machines:
Power inefficiency
Flash lamp failure
Calibration errors
Water flow errors
Broken parts, and many more
We understand the massive effect faulty machines have on your business, which is why Derma Lasers offer the best RISK-FREE solution for your machine!  Our service includes a full rebuild and refurbishment to your machines done by our highly skilled and experienced technicians. Derma Lasers also does not tie you up in any kind of yearly service contract.
The process of repair:
You ship us your machine or handpiece, or we pick it up (Depending on location. Please Call for more info on this subject)
Our technicians will check and we will provide you with a free report and diagnostic of the repairs needed.
Then we will let you determine how you want to proceed with the process.
We replace and repair all of the inefficient parts.
We will ship your equipment back (or Deliver it)  fully refurbished.
Preventative Maintenance:
To ensure your daily used equipment is constantly functioning efficiently, we highly recommend your machines and hand pieces receive 2 preventative maintenance services done a year. This service will reduce the risks of incurring errors and failures on your equipment that could lead to costly repair services.
Our preventative maintenance service includes:
Replacing filters
Checking for damaged parts
Cleaning the dust
Testing power efficiency
Let's Talk!
Have questions, want to purchase parts, need repair quote, then Contact us