Syneron Lasers
Syneron, the most trusted name in Aesthetic Lasers
USED, CERTIFIED & WARRANTED!
Derma Laser Aesthetics Pakistan is a proud provider of pre-owned Candela Laser machines, providing the most advanced solutions for a wide range of medical and aesthetic applications.

100% Certified Aesthetic Lasers
Aesthetic laser machines certified and warranted by our in-house technicians

Flexible Payment Plans
We have extremely flexible payment plan for our customers which meet your pocket

Strict Refurbishment Process
All laser devises are refurbished to our strict Certified Refurbishment Process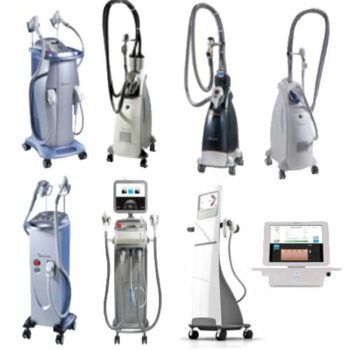 While most cosmetic laser manufacturers offer similar models using basically the same technology, Syneron is different because of its exclusive elos technology. Instead of just using a laser or intense pulse light (IPL), the Syneron models combine two technologies, bi-polar radio frequency and infrared light, to deliver unmatched results. The elos technology makes Syneron models among the safest and most effective on the market today, and every Syneron model is easy to upgrade without the need of a technician. You simply plug in a new applicator and you are ready to go with a different wavelength or treatment. The Syneron VelaSmooth system is the first non-surgical machine cleared by the FDA for cellulite treatment and it has enjoyed strong reviews from cosmetic professionals and patients alike. Other popular models include the Syneron eLaser for hair removal and the Syneron LipoLite for laser-assisted lipolysis. UsedCosmetic.com carries a complete inventory of refurbished Syneron systems at the lowest prices.
If you are trying to compare Syneron cosmetic equipment, either among the different models or between other manufacturers, Derma Lasers has all the tools you need to make an intelligent buying decision. We provide complete information about each model along with photos, features, specifications and more. And because we carry such a huge inventory of used cosmetic lasers, we always have several options available to fit your specific needs. We are always available to answer questions or provide a fast price quote on any model we sell.
Besides getting the lowest prices on used cosmetic equipment, you want to make sure you are getting a reliable machine. That's why every pre-owned cosmetic machine we sell comes with a complete satisfaction guarantee. We only sell refurbished cosmetic lasers and IPL machines that have been professionally reconditioned and inspected. Contact us today for a fast, free and no-obligation price quote on any Syneron cosmetic laser or any model from the other manufacturers we carry like Candela, Aesthera, Alma, Cynosure, CoolTouch and Cutera.
Syneron was founded in 2000, Syneron is a very well-known machine which currently has 30% of the market share for cosmetic lasers. One major benefit of this laser is that it offers proprietary elōs technology, which handles a wide array of applications. Elōs combines Bi-Polar Radio Frequency (RF) technology with that of diode lasers. Today, Syneron also operates under the Candela brand.
Syneron lasers work for the following applications:
Hair removal
Contouring
Wrinkle reductions
Leg veins
Cellulite treatment
Circumferential reduction
Skin rejuvenation
Products by Syneron Lasers
1. Syneron Comet
The Syneron Comet system is an effective machine for laser hair removal, and it can be used on virtually all skin types and hair colors, including colors that other machines cannot treat.
2. Syneron Galaxy
The Syneron Galaxy is an aesthetic skin treatment laser that can handle everything from hair removal to acne treatment to wrinkle reduction and more. It features Syneron's elōs technology for maximum performance.
3. Syneron eLight
The Syneron eLight system is specially designed for a variety of facial treatments and it uses the patented elōs technology to deliver results that many other systems simply cannot.
4. Syneron VelaSmooth
The Syneron VelaSmooth is a non-surgical system that is approved by the FDA for cellulite reduction. It uses both infrared light and radio frequency to produce fast results with virtually no patient discomfort
5. Syneron LipoLite
The Syneron LipoLite system is a laser-assisted lipolysis machine powered by a 1064 Nd:YAG laser. At just 44 pounds, it is easy to move and store virtually anywhere.
6. Syneron VelaShape II
The Syneron VelaShape II is a non-invasive cosmetic system that provides body contouring for a wide range of areas. This system is an excellent partner for a laser-assisted lipolysis machine.
7. Syneron eLaser
The Syneron eLaser system is one of the most effective laser hair removal systems on the market today, and it can also be used for many other aesthetic applications including wrinkle reduction and skin rejuvenation.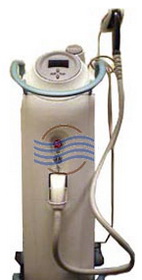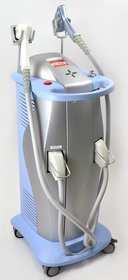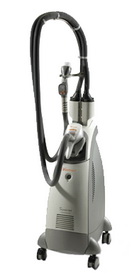 Let's Talk!
Have questions, want to purchase, need quote, then Contact us.