Hoya ConBio Lasers
Hoya ConBio, the most trusted name in Aesthetic Lasers
USED, CERTIFIED & WARRANTED!
Derma Laser Aesthetics Pakistan is a proud provider of pre-owned Candela Laser machines, providing the most advanced solutions for a wide range of medical and aesthetic applications.

100% Certified Aesthetic Lasers
Aesthetic laser machines certified and warranted by our in-house technicians

Flexible Payment Plans
We have extremely flexible payment plan for our customers which meet your pocket

Strict Refurbishment Process
All laser devises are refurbished to our strict Certified Refurbishment Process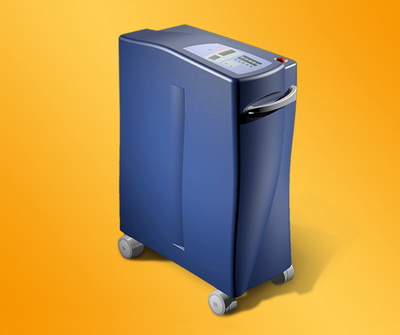 Hoya ConBio – Premier Provider of Best-In-Class Laser Systems Manufacturer
HOYA ConBio™, a global leader in aesthetic medical lasers, manufactures the MedLite® C Series and RevLite™ lasers. The RevLite EO Q-switched Nd:YAG features proprietary PhotoAcoustic Technology Pulse™ and is FDA cleared to treat all skin types for wrinkle reduction, skin resurfacing, acne scars, tattoo removal, hair removal and treatment of vascular and pigmented lesions.
ConBio was recently acquired by Cynosure. The company was founded in 1991 and is recognized as the world leader in Q-Switched laser technology. Their lasers offer aesthetic treatments for multi-colored tattoo removal, for skin rejuvenation, and pigmentation. The company is based in Fremont, CA.
Quality Assurance: All of our used cosmetic laser inventory undergoes comprehensive testing to ensure that they perform to manufacturer specifications. Every ConBio laser and handpiece we purchase at Derma Lasers, undergoes rigorous inspection and quality assurance testing to ensure we deliver safe and reliable equipment.
Hoya ConBio MedLite C6
The ConBio Medlite C6 is best known for its PhotoAcoustic technology. It offers a combination of strong energy and nanosecond pulse widths that result in peak energy delivery throughout the layers of the skin.
The Medlite C6 can be used for multiple applications. The laser's wavelengths can be increased to 585 nm and 650 nm by utilizing MultiLite Dye laser handpieces.
Low maintenance costs and high utilization results in an excellent return on investment.
Type: Q-switched Nd:YAG
Wavelength: 1064 nm & 532nm
585 nm and 650 nm with MultiLite handpieces.
Electrical: Uses standard voltage.
Applications: Tattoo Removal: multi-color, black, dark blue, red ink, sky blue and green.
Other uses: epidermal and dermal pigmented lesion removal, vascular lesions, wrinkle reduction, acne scar reduction, non-ablative skin resurfacing and hair removal.
***Call for Availability and Pricing***
Hoya ConBio MedLite IV
cond pulse widths that result in peak energy delivery throughout the layers of the skin.
The ConBio MedLite IV laser uses multiple wavelengths for tattoo removal to a variety of inks. The MedLite IV is twice as powerful as previous lasers and highly effective.
The MedLite series is the industry standard for tattoo removal.
Type: Q-Switch, Nd: YAG
Wavelength: 1064nm/650nm/585nm/532nm
Electrical: Uses standard electrical.
Applications: Laser Tattoo Removal: all colors. Lesion treatment, vascular lesion treatment.
***Call for Availability and Pricing***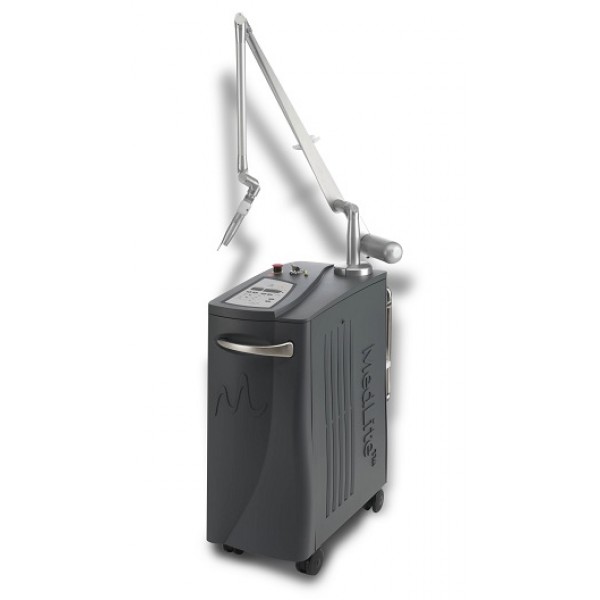 MedLite IV by Hoya ConBio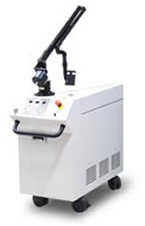 Let's Talk!
Have questions, want to purchase, need quote, then Contact us.