Deka Lasers
DEKA, the most trusted name in Aesthetic Lasers
USED, CERTIFIED & WARRANTED!
Derma Laser Aesthetics Pakistan is a proud provider of pre-owned DEKA Laser machines, providing the most advanced solutions for a wide range of medical and aesthetic applications.

100% Certified Aesthetic Lasers
Aesthetic laser machines certified and warranted by our in-house technicians

Flexible Payment Plans
We have extremely flexible payment plan for our customers which meet your pocket

Strict Refurbishment Process
All laser devises are refurbished to our strict Certified Refurbishment Process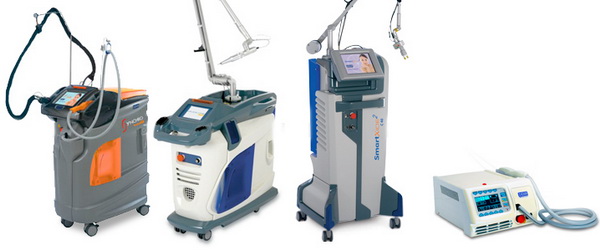 Derma Laser is a proud provider of pre-owned Deka laser machines, providing advanced solutions for a wide range of medical and aesthetic applications.
Purchasing a used Deka laser from Derma Laser allows your practice to offer quality care and state of the art technology to your patients, while significantly enhancing your profits.
DEKA is a world leader in the design and production of high-tech, advanced laser systems for wide use in medical, surgical and dental applications.
DEKA designs, manufactures and markets Nd:YAG, CO₂, Diode, Alexandrite and other laser sources and systems as well as pulsed light, infrared, ultrasound and radiofrequency equipment for a wide variety of applications in the fields of general health, well-being and body shaping. DEKA also develops its own innovative technologies for enhancing the art of mini-invasive laser surgery.
Available Used Deka Laser Machines
DEKA has the highest Performance Laser Treatment Machines and 
The history of laser technology is profoundly linked to DEKA
DEKA has chosen the number "10" as its brand name ("deka" means "10" in Greek) which means attainment of perfection and excellence. According to Pythagoras, the "10" is considered the perfect number and constitute the so-called Tetractys, formed from the sequence of the four numbers, and represent the cosmological principles.
Quality, innovation and technological excellence place DEKA and its products in a unique and consistent position in the global arena leaving any other form of competition far behind.
DEKA's achievement of excellence is a universal value shared by all. It is a constant quest pursued with passion for the paradigm's enrichment of man's scientific knowledge.
SmartXide² V²LR
DEKA has developed a breakthrough procedure for treating age-related vulvovaginal problems. SmartXide2, the innovative CO2 laser system specifically produced for V2LR (Vulvo-Vaginal Laser Reshaping), deals with the new field of medicine for vulvo-vaginal reshaping. A solution for all women without the adverse side effects of drug therapies.
SmartXide² DOT/RF
DEKA has developed an innovative and exclusive configuration designed for aesthetic medicine and dermatological surgery. The equipment is called Smartxide2 DOT/RF and introduces for the first time the combined action of CO2 laser with radiofrequency (RF).
SmartXide2 corrects skin imperfections and counteracts the effects of aging, such as wrinkles and flabbiness, by exerting a unique action on the tissues with effective stimulation of neocollagenesis. It is also ideal for areas hitherto considered untreatable such as the neck, décolleté and periocular area.
Duolite QS
Duolite QS is the new system especially designed by DEKA for removing tattoos and deep pigmented lesions. Duolite QS is a Q-switched Nd:YAG laser capable of emitting two different wavelengths at 1064 nm (in the infrared) and 532 nm (green light).
The main feature of this Q-switched technology is that it is able to generate an extremely powerful pulse (in MegaWatts) in exceedingly short times (in several nanoseconds – ns). Thanks to this characteristic, and in accordance with the theory of selective photothermolysis, Duolite QS allows for safe and efficacious treatment of different coloured tattoos and deep pigmented lesions, even in patients with dark phototypes.
Synchro VasQ
Synchro VasQ is the new dye laser from DEKA, which treats a large number of vascular lesions and can also be used in the treatment of psoriasis, warts, scars and acne.
Synchro VasQ is able to release energy in micropulses, with a clear benefit in terms of reducing post-treatment purpura. The greater amount of energy available makes it possible to use a maximum spot size of 12 mm. This improves the therapeutic approach and the treatment speed, especially for more extensive lesions, always guaranteeing maximum patient comfort.
Synchro VasQ can also use the innovative RightLightTM technology, a light source enclosed in a special handpiece, with emission characteristics similar to those of the dye laser but with a much larger treatment surface area of up to 6.3 cm2. With this new instrument, it is at last possible to treat superficial vascular lesions, without the annoying problem of purpura.
Excilite-μ
Progressive Action to Combat Vitiligo and Psoriasis: no Drugs, Painless, Rapid.
Vitiligo and psoriasis cause millions of people physical and psychological discomfort. Costly treatments which have to be repeated over time and serious side effects have dashed the hopes of many patients. Now the innovative Monochromatic Excimer Light (MEL@308 nm) of Excilite-μ offers a revolutionary way of treating vitiligo and psoriasis. The introduction of the MEL@308 nm source for Targeted Phototherapy marks a decisive breakthrough on traditional treatments with NB UVB sources. This new technology, developed and launched on the market by DEKA, helps reduce undesirable side effects, especially in the long term.
Minisilk FT
Minisilk FT: The Right Pulse for Every Medical-Aesthetic Centre
Hair removal using Minisilk FT is a gradual, painless, and effective treatment for all types of hair, skin, and phototype. Benefits include a permanent reduction in the number of hairs and a dramatic slowdown of regrowth .
The effectiveness of DEKA technologies and the broad handpiece speed up treatment time, making Minisilk FT especially suitable for larger body areas. High performance, safe technology and modest outlay make Minisilk FT the ideal instrument to meet patients' needs, from hair removal to skin photorejuvenation.
Even when higher intensities are required, the fractioning of the Minisilk FT pulse allows to act on the target structure only, without thermal damage to the surrounding areas. DEKA's intelligent technologies also include an interchangeable filter system and a cooling system integrated in the handpiece, making it practical for the doctor and comfortable for the patient
LUXEA
LUXEA is a new modular and expandable platform device for practices looking for an all-in-one solution. With multiple IPL and laser handpiece options, all with plug-and-play connectivity, one can perform cornerstone aesthetic treatments with one.
ONDA
The Onda body contouring system has been designed and built by Deka in Italy. The Onda system is unique within the industry using cool waves for the treatment of Fat Reduction, Body contouring, Cellulite reduction, Anti-Aging. This revolutionary technology is microwaves that bypass the superficial area of the skin to penetrate deeply to the subcutaneous fat cells. The result is more energy is delivered to target and increases the chances of fat cell destruction. As the energy is penetrated deeply there is less heating of the surface making he treatments safe and comfortable.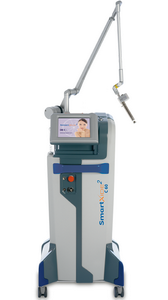 SmartXide² DOT/RF by DEKA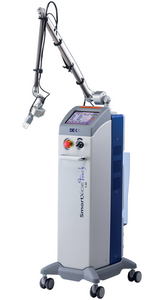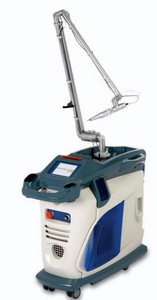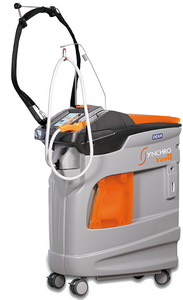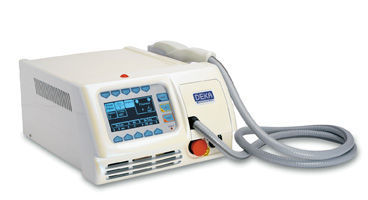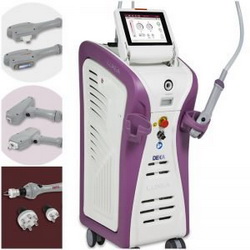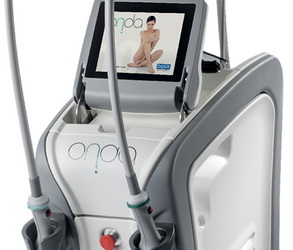 Let's Talk!
Have questions, want to purchase, need quote, then Contact us