Lutronic Lasers
Lutronic, the most trusted name in Aesthetic Lasers
USED, CERTIFIED & WARRANTED!
Derma Laser Aesthetics Pakistan is a proud provider of pre-owned Candela Laser machines, providing the most advanced solutions for a wide range of medical and aesthetic applications.

100% Certified Aesthetic Lasers
Aesthetic laser machines certified and warranted by our in-house technicians

Flexible Payment Plans
We have extremely flexible payment plan for our customers which meet your pocket

Strict Refurbishment Process
All laser devises are refurbished to our strict Certified Refurbishment Process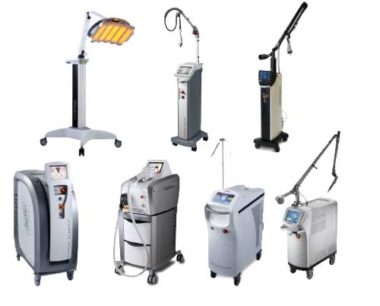 Derma Laser is a proud provider of pre-owned Lutronic laser machines, providing advanced solutions for a wide range of medical and aesthetic applications. Lutronics are so reliable that they require less servicing.
Purchasing a used Lutronic laser from Derma Laser allows your practice to offer quality care and state of the art technology to your patients, while significantly enhancing your profits.
Lutronic, a leading innovator of aesthetic and medical advanced laser and related technology, was established over 19 years ago to bring intuitive, robust, versatile devices which are affordable and efficacious to the worldwide medical community. Committed to improving medicine, Lutronic partners with key opinion leaders to advance science and ensure efficacy of its systems.  All systems are versatile and offer multiple setting and treatment options for customized treatments, which optimize outcomes for a wide variety of conditions and treatments including melasma, tattoo removal, soft tissue incision, vascular, hair removal, wrinkles reduction, rejuvenation, body/face contouring, chronic pain, healing and more.
The Lutronic laser company has become one of the largest and most trusted names in the aesthetic device industry, bringing intuitive, robust and versatile machines to market, improving the lives of practitioners and patients around the world.
LUTRONIC SYSTEMS
Efficacious
First and foremost, Lutronic believes all our systems must be clinically sound and be backed by proven science and medicine. We invest strongly in our on-staff team of experts who partner with leading experts to perform clinical studies, research and ensure that our systems are efficacious. Lutronic systems have over 140 journal articles, which include more than 75 peer-reviewed articles, and the number is growing every day.
Versatile
Our systems are versatile; they all treat multiple applications and provide the widest range of treatment parameters. Physicians are confident that no matter what system they purchase they can offer their patients
multiple treatments that are customised to their specific needs.
Intuitive
Our products, services and interfaces are consistent, easy to use and understand. Our intuitive systems allow physicians to concentrate on the patient, not the technology.
Reliable
Lutronic believe it is important that their systems work as promised from day one until you decide to upgrade. Our quality and reliability are what sets us apart; physicians can count on our systems to outlast and
outperform, and when they do need servicing, our specialised technicians ensure that their system is up and running quickly.
Innovative
We invest heavily in research and development, as well as partnering with leading experts in the medical and aesthetics fields to ensure that our systems are always cutting edge. Physicians can be sure that when they purchase a Lutronic device they are getting the latest technology has to offer.
Products by Lutronic:
1. SPECTRA XT
THE WORLD'S MOST SOLD ND:YAG LASER
Q-Swtiched Nd: YAG based Multiplatform
A dual-pulsed Q-switched Nd: YAG laser offering complete aesthetic solutions. Spectra XT is "The Extended Platform" because of its widely-extended clinical indications and applications which includes treatments such as Gold Toning, RuVY Touch, Laser Toning, Revital Treatment and the Hollywood Laser Peel.
2 .CLARITY
SPEED, VERSATILITY, QUALITY
Long Pulsed Alexandrite & Nd: YAG
LPA / LPY / LPC
A highly versatile dual wavelength platform combining long pulsed 755 nm Alexandrite and 1064 nm Nd: YAG. Clarity's advanced features deliver effective parameters with a fast treatment speed, for treatment of all skin types.
3. PICOPLUS
POWER AND VERSATILITY
Premium Pico– & Nanosecond Platform
450 ps / 2 ns
The premium pico- and nanosecond platform proven to be safe and effective for the treatment of various indications. PICOPLUS provides treatment versatility, precise fluence and the pulse control needed to achieve the results your patients want, regardless of difficulty.
4. LASEMD
OPTIMISED TECHNOLOGY FOR IDEAL DELIVERY
Non-Ablative Thulium 1927 nm Fractional Laser
A cutting edge Cosmeceutical Delivery System (CDS) which combines a sophisticated laser system with its exclusive line of ampoules. Engineered to provide an ideal environment for the cosmeceuticals to be absorbed to help speed healing from the inside out.
5. ECO2
THE NEW TREND FOR SKIN CARE CLINICS
Dual Mode Fractional CO2 Laser with Surgical Handpieces
A premier fractional CO2 laser that delivers the full spectrum of rejuvenating treatments. Minimal downtime and improved patient comfort, combined with advanced features ensure ultimate control for the best outcomes.
6. ACTION II
ER: YAG FOR SAFE, GENTLE & FAST RESULTS
Fractionated Resurfacing
Cutting edge Er:YAG laser platform with Controlled Depth Ablation (CDA) technology for precision control and maintaining a consistent fluence for uniform results. Gentle, fast, low risk, high safety, rapid recovery and minimal downtime.
7. ACTION II PETIT LADY
360° SOLUTION FOR COSMETIC GYNAECOLOGY
Er: YAG for Safe, Gentle & Fast Results
A safe non-surgical, non-invasive Er:YAG laser platform for precise and controlled procedures. The unique dual mode automatically combines the multiple micropulses and long-pulse modes at one time to deliver a more efficient and comfortable treatment.
8. SOLARI
THIS CHANGES EVERYTHING
Square Pulse Technology with S-Toning
An IPL system differentiated from all others, by its cutting-edge technology which guarantees precise treatment and minimised side effects. S-Toning minimises thermal damage to the untargeted skin based on the high quality square pulse, delivering a pain-free treatment.
9. HEALITE II SERIES
LEADER IN THE FIELD. 2ND GENERATION LED
Discover The True Science of LED Phototherapy
A 830/590, 633 and 415 nm LED Phototherapy System delivering concentrated Low Level Light Therapy (LLLT) effectively and without possibility of physical trauma or thermal damage. LLLT with HEALITE II can be used as a standalone therapy or as an adjunctive therapy with many other treatments.
10. INFINI
A NEW DIMENSION IN FRACTIONAL RF TECHNOLOGY
High Intensity Focused RF with Insulated Needles
Fractional RF technology creates targeted and robust coagulation zones with complete control over treatment depth and energy levels. This allows for a multi-layered targeted approach for truly customised treatments, regardless of patient's skin type or colour.
11. ENCURVE
CREATING GREAT CURVES
Apoptosis-Inducing Radiofrequency
27.12 MHz
The easy and comfortable way to reduce adipocytes through non-contact apoptosis-inducing radiofrquency. Utilising a specialised frequency combined with the ideal 300 Watts of power to selectively target and heat adipocytes to the optimal temperature to cause denaturation of cells.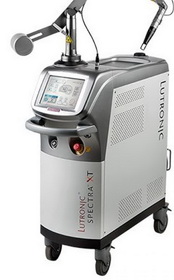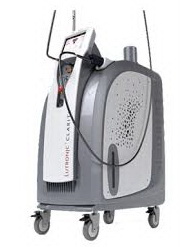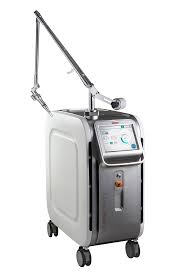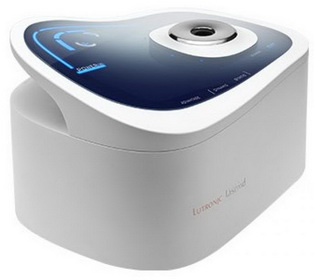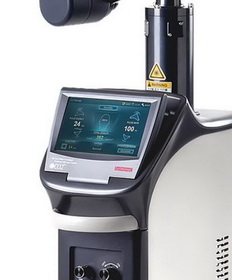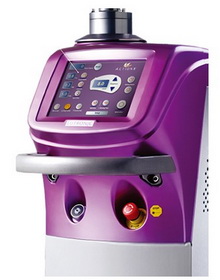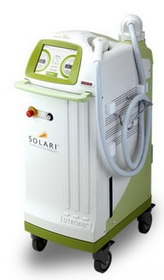 Healite II Serier by Lutronic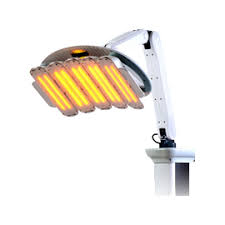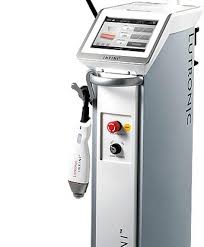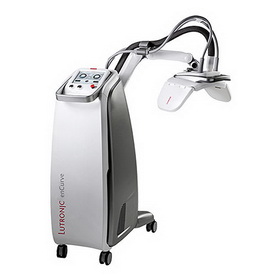 Let's Talk!
Have questions, want to purchase, need quote, then Contact us.