Fotona Lasers
Fotona, the most trusted name in Aesthetic Lasers
USED, CERTIFIED & WARRANTED!
Derma Laser Aesthetics Pakistan is a proud provider of pre-owned Fotona Laser machines, providing the most advanced solutions for a wide range of medical and aesthetic applications.

100% Certified Aesthetic Lasers
Aesthetic laser machines certified and warranted by our in-house technicians

Flexible Payment Plans
We have extremely flexible payment plan for our customers which meet your pocket

Strict Refurbishment Process
All laser devises are refurbished to our strict Certified Refurbishment Process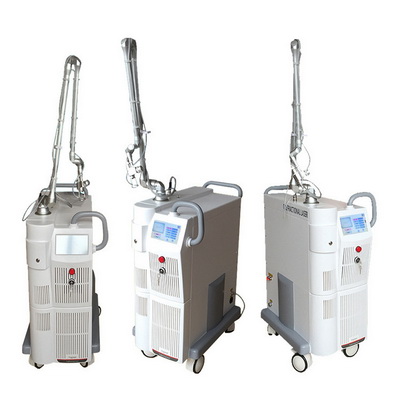 Derma Laser is a proud provider of pre-owned Fotona laser machines, providing advanced solutions for a wide range of medical and aesthetic applications.
Purchasing a used Fotona laser from Derma Laser allows your practice to offer quality care and state of the art technology to your patients, while significantly enhancing your profits.
Used Fotona lasers provide advanced solutions for body contouring, hair removal, wrinkle reduction, treatment of benign vascular and pigmented lesions, acne, cellulite, and more. Our certified refurbishment process gives you the peace of mind that your used laser machine has been inspected, thoroughly tested, and refurbished by an on-site, full-time technicians.
Throughout its history, Fotona's commitment to innovation and quality has helped to make laser treatment as safe and easy as electrolysis, botox and other aesthetic procedures.
Our technicians are fully trained in Fotona's advanced laser technologies. From laser hair removal to body contouring, Fotona delivers the most in demand  aesthetic applications and treatments for your business
Fotona has the highest Performance Laser Treatment Machines
Founded in 1964, only four years after the invention of the very first laser, Fotona is one of the most experienced developers of high-technology laser systems, recognized for the design, manufacture, and support of advanced solid-state laser systems for:
Medicine (aesthetics, surgery, gynecology)
Dentistry
Industry & defense
Fotona's SP line of laser systems are designed to perform all major aesthetic treatments from skin rejuvenation and hair reduction to acne, vascular treatments and much more. By combining two complementary laser wavelengths Fotona SP lasers function as highly versatile, multi-purpose systems that can perform an exceptionally wide range of applications in aesthetics, surgery and gynecology. Fotona's Nd:YAG wavelength is effective for reaching the deepest layers of the skin, while the Er:YAG wavelength is ideal for brushing away surface imperfections to reveal visually attractive, long-lasting results. With an ultimate procedural speed, safety and efficiency in large-area treatments.
In addition to its high performance infrared Er:YAG and Nd:YAG lasers, the SP line also includes one of the most powerful infrared QCW (Quasi Continuous Wave) Nd:YAG wavelength is ideal for a broad spectrum of surgical applications, from high-precision cutting and tissue excision to more advanced endo procedures, such as laser lipolysis, endovenous laser ablation, and more.
Fotona, the other name of Perfection
Fotona is fully committed to stringent testing of all components and in-house production of its medical and dental laser systems. This long-term dedication to perfection ensures that the company's laser systems are of the highest quality, reliability and durability.
Types of Fotona Laser Products
SP Dynamis is a uniquely capable and full-featured system offering the power of the industry's highest performance Er:YAG and Nd:YAG lasers, designed for the widest range of applications in aesthetics and dermatology. The SP Dynamis also includes an additional surgical QCW Nd:YAG laser for endovenous laser ablation, lipolysis, and other surgical procedures.

SP Spectro – a more compact and less powerful version of the SP Dynamis, the SP Spectro offers the same state-of-the-art Er:YAG and Nd:YAG laser technology (with optional surgical QCW Nd:YAG) in a highly advanced and capable package that is designed to provide a complete range of aesthetic treatments at an exceptional price.

XP Dynamis is an ideal choice if you value speed for quick, high-quality treatments without compromising efficacy. At the heart of the XP Dynamis are high performance (80 W) non-ablative long-pulse Nd:YAG and surgical QCW Nd:YAG lasers, which combine to offer an extremely wide range of treatments in aesthetics, dermatology and surgery. You can even combine your non-ablative aesthetic treatments with lucrative, minimally invasive surgical treatments, such as laser lipolysis, endovenous laser ablation, and more.
XP Spectro – a more compact version of the XP Dynamis, with 35 W of power, the XP Spectro's long-pulse Nd:YAG laser is fully compatible with the XP Dynamis' wide range of handpieces and accessories. An optional surgical QCW Nd:YAG laser can be added for an even broader treatment range.
XP Focus – a highly capable yet economical Nd:YAG laser, the 20 W XP Focus can allow you to focus your aesthetic practice on specific treatments that do not require high levels of power (such as acne & onychomycosis treatments) in order to gain a maximum return on investment.
XP-2 Focus – an ideal yet cost-effective solution for offering patients a wide range of high-demand surgical and aesthetic procedures. In addition to a high-performance QCW Nd:YAG surgical laser designed for performing surgical treatments with speed and efficiency, it also comes equipped with a built-in long-pulse Nd:YAG laser, the golden-standard technology for revenue-boosting transdermal aesthetic treatments.
XS DYNAMIS
With advanced treatment attributes and fully customizable settings, Fotona's XS Dynamis offers true 3rd generation Er:YAG laser skin resurfacing. The XS Dynamis represents a complete rejuvenation solution. Its functions range from superficial to deep peels, from non-ablative to fully ablative and from full-field to fractional resurfacing.
QX MAX
Fotona's QX MAX system is the most advanced Q-switched laser on the market today. It has the power to remove all common pigmented lesions and a broad spectrum of tattoo colors, and additionally offers the ability to provide FRAC3® aesthetic treatments. The QX MAX is built for maximum performance with patented, state-of-the-art innovations to make treatments safer and more effective.
Laser wavelength must be carefully considered when removing pigments, especially with multi-colored tattoos and vascular lesions. The laser wavelength is what determines which pigment color or chromophore will be predominantly targeted by the laser to selectively remove it. As such, the QX MAX offers four treatment wavelengths in a single system:
– 1064 nm Nd:YAG to treat and remove dark pigments,
– 532 nm KTP for lighter pigments, vascular lesions and red, tan, purple and orange tattoo inks,
– 650 nm dye for green tattoo inks, it is optional.
– 585 nm dye for sky blue inks and vascular lesions, it is optional.
STARWALKER MAQX
Ultra Performance Q-Switched Laser System Combining four complementary wavelengths and 14 laser modalities, the StarWalker functions as a highly versatile, multipurpose system that performs a wide range of applications in aesthetics. StarWalker's energy, four colors and proprietary FracTAT™ procedure also make StarWalker an industry leading tattoo removal laser system.
StarWalker's third-generation technology combines the unsurpassed range of pulse duration modes of Fotona's VSP (Variable Square Pulse) technology with the revolutionary capability of ASP™ to adapt the temporal structure of laser pulses to the biophotonic dynamics of laser-tissue interaction. StarWalker is capable of delivering up to an unprecedented 10 J of Q-switched energy in one giant structured MaQX pulse for treating epidermal and dermal pigmented lesions, and includes long-pulse infrared VERSA3 and green VERDE™ modes for enhanced vascular treatments.
Lastly, Fotona 4D (also referred to as FortiFaceLift) is a four-step procedure utilized to tighten the skin of the face. It helps to lift the tissue of the face non-invasively and non-surgically. For those who are nervous to have fillers for lifting and plumping the skin, this would be great alternative. Or it can be done in addition to fillers.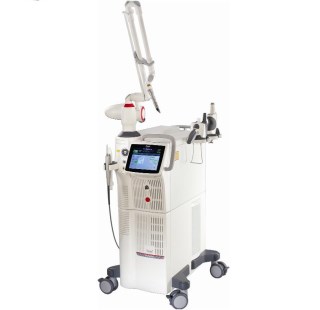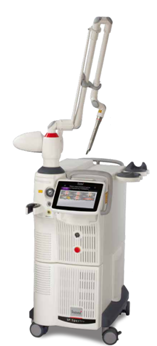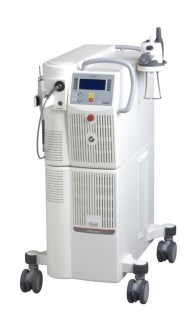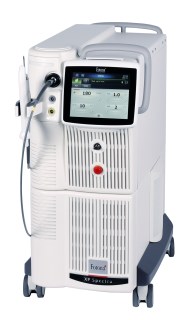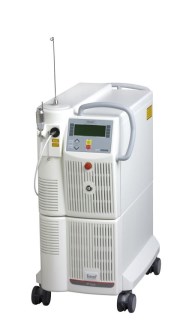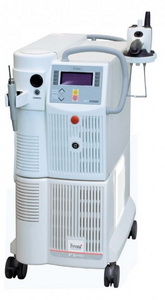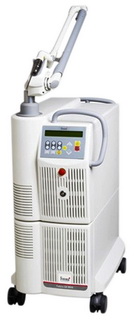 StarWalker MAQX by Fotona

Let's Talk!
Have questions, want to purchase, need quote, then Contact us