Palomar Lasers
Palomar, the most trusted name in Aesthetic Lasers
USED, CERTIFIED & WARRANTED!
Derma Laser Aesthetics Pakistan is a proud provider of pre-owned Candela Laser machines, providing the most advanced solutions for a wide range of medical and aesthetic applications.

100% Certified Aesthetic Lasers
Aesthetic laser machines certified and warranted by our in-house technicians

Flexible Payment Plans
We have extremely flexible payment plan for our customers which meet your pocket

Strict Refurbishment Process
All laser devises are refurbished to our strict Certified Refurbishment Process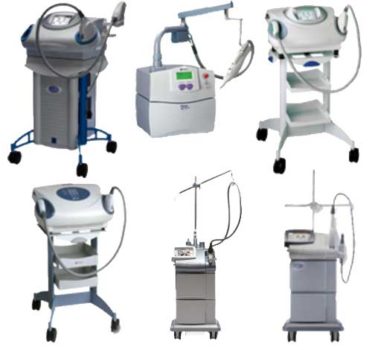 Thousands of aesthetic practitioners worldwide have come to trust and depend on Palomar laser systems to enhance the appearance of their patients' skin. That's because Palomar builds its cosmetic lasers for longevity, versatility and results. Because of this dedication to quality, used Palomar lasers continue to be in high demand.
Palomar lasers have long been a driver of innovation in the field of cosmetic and medical lasers. Derma Lasers helps brings this history of innovation to your practice, allowing you to affordably offer elective aesthetic laser procedures to your clients.
Derma Lasers provides these advanced machines to your practice at significant savings, allowing you to offer your clientele state of the art procedures like laser hair removal, laser liposuction, skin resurfacing, acne laser treatments for scars, wrinkle treatments and others – more profitably than ever.
The combination of affordable Palomar laser systems and Derma Lasers' unmatched dedication to making you comfortable with your investment, means that you'll be empowered to make your clients healthy and happy with an evolving treatment portfolio.
Palomar laser is an aesthetic medical device used for cosmetic purposes
Palomar Medical has been operating since 1991 and the company manufactures IPL equipment and lasers. Their systems handle many different treatments.
Palomar lasers work for the following applications:
Laser hair removal
Acne treatments
Scar and wrinkle removal
Photofacials
Skin resurfacing
Skin tightening
Brown spots
Leg vein lasers
When it comes to laser technology for skin care, the idea behind treatment is pretty simple. Devices like the Palomar laser amplify light energy to the point where the beam is strong enough to affect skin cells. Think about it this way, your body already reacts to light radiation by producing melanin pigment to reduce skin damage. When this energy is amplified in a laser, it can be strong enough to coagulate cells, or to vaporise them altogether. When technologies like the Palomar laser are used, the damage they cause to skin cells and collagen fibers stimulate the body's natural responses to replace the damaged cells with new ones and create the appearance of healthy skin.
 Products by Palomar:
1. Palomar Starlux 300
The Palomar StarLux machine is a cosmetic laser and IPL machine. It offers a wide variety of treatments at a lower rate than its competitors. One huge benefit to this machine is that it has a large variety in its hand pieces. It also offers a high level of IPL energy.
It is possible to switch between the laser technology and IPL technology through use of the hand piece. There are many hand pieces that go with this machine in order to offer different treatments.
2. Palomar Starlux 500
The Palomar StarLux 500 is the newer model of the StarLux 300. Essentially, these machines are quire similar. However, the StarLux 500 tends to be more expensive.
The largest difference between the StarLux 300 and StarLux 500 is in the cooling system. The StarLux 500 allows for very fast cooling. Just one minute after you have plugged in the hand piece, the system is cool. In contrast, the 500 can take more than 5 minutes.
Additionally, the StarLux 500 is the only laser that can handle the 1440 hand piece, which is a non-ablative fractional laser, and the 2940 hand piece, which is an ablative fractional laser. The 2940 allows for wrinkle treatment and improvement of textural irregularities.
3. Palomar MediLux
The MediLux is fast, safe, effective and user friendly. An affordable system to add to your practice – great return on investment. Best value for money.
With multiple handpiece options, you can greatly expand the list services you can provide your patients.
4. Palomar EsteLux
If you are looking to add an affordable used cosmetic laser system to your practice, the EsteLux is a great option. The system is designed to treat acne, vascular lesions and hair removal. Can be used on most skin types. A truly cost effective addition to any practice.
5. Palomar Q5
The Q5 Cosmetic General effectly targets multiple tattoo colors including red, black, blue and green. The Q-switched Nd:Yag laser has a frequency doubling crystal that is still the industry standard for tattoo removal treatment. This system is also highly effective in treating pigmented lesions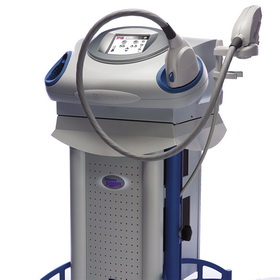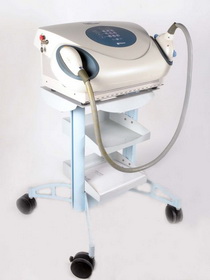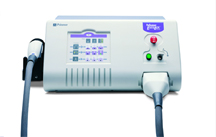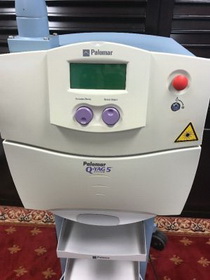 Let's Talk!
Have questions, want to purchase, need quote, then Contact us.